How to do the shape of lips trend on tiktok?
Tiktok Challenges are good opportunity to get new followers. By joining a trend, you can benefit from the general interest. I have introduces you to a few of the past Tiktok challenges and gives you tips on how to participate.
Now its time for Shape of lips trend. Where you use Face Features filter from tiktok or snapchat face builder filter and match your lip, with the lips chat below, and apply the song bunyi asal – numpangfyp to make a completely hilarious TikTok.
If you want to do the #shapeoflips on tiktok and looking for how to put eyes and mouth on objects, click on the effect icon below to access the filter.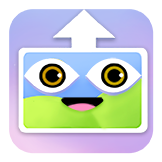 If you don't have access to the filter in your region check out below to find out snapchat face builder filter.
How to get Face Builder filter on snapchat?
Snapchat Face Builder filter If you are looking for how to put eyes and mouth on objects tiktok, check out below to find out Face Builder filter on Snapchat. There are two ways you can unlock this lens for your Snapchat account. Open Snapchat on your phone and use the Snapchat camera to view the […]